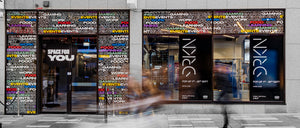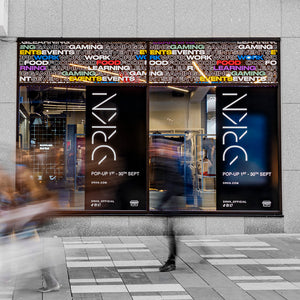 THE DRKN BRAND STORE_
We transcend our digital form in the DRKN Brand Store at SPACE in the heart of Stockholm, Sweden. At Sergelgatan 2 you can see, feel and purchase the majority of our collections as well as one-of-a-kind prototype garments not available anywhere else.
Shop exclusive deals and get an inside look into the creative setting fueling the future of gaming fashion.
Together with our partners and friends we will use the store to unveil new products and host special events that bring our community together in a phygital environment.
FEEL BEFORE YOU BUY_
If you are in the area and have seen something online that you are interested in, come in and give it a try first.
EXCLUSIVE SAMPLES_
For the first time ever, we are offering some never before seen samples. These are final production samples so they are as close they can be to the finished thing. The samples are 1 of 1 so you got to act fast.
BE THE FIRST TO KNOW_
When we release new products, they will always be available in the brand store before the online store. This way you can be first with the latest DRKN gear.
Our brand store is located in the heart of central Stockholm at Sergelgatan 2, on the floor level of the SPACE building.
You can take the subway to Stockholm Central and exit out on Sergels Torg. From there it is a 2 minute walk.
Everything that we have on the website will be available in the brand store. If there is a specific size you are looking for you can use the chat to ask in advance.