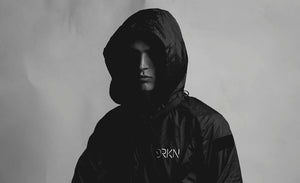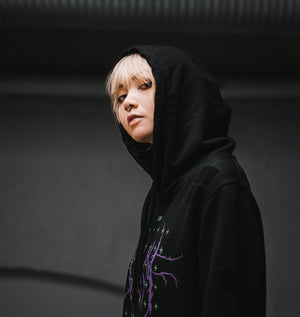 FREQUENTLY ASKED
QUESTIONS_
When you have placed an order and finished the payment process, you should receive a confirmation e-mail within a couple of minutes. It is important to make sure that the e-mail you entered is correct.
Do not place a new order before going through these two steps below:
Step 1: Please check among the spam emails. If you cannot find the e-mail there you can move on to step two.
Step 2: Contact DRKN's customer support. Send an email with your name to support@drkn.com so that the support team can check if the order has been registered in the system. 
Yes. You will get a confirmation by email when the order has been sent. If by some reason the email has not reached you, feel free to send an email to support@drkn.com and we will look it up for you.
We ship all products from Sweden. Orders are processed Monday to Friday, 8AM to 3PM CET, excluding major holidays, and are usually shipped within 2-3 working days from when the order is placed.
For orders within the European Union, please allow a minimum of 4-6 working days for the delivery from the date of shipping.

Shipping outside the EU may take up to 14 days.
Outside of the EU 25$ or free shipping on orders over 200$
Inside the EU 15€ or free shipping on orders over 150€
Inside Sweden 59 SEK or free shipping on orders over 1000 SEK
Orders within the EU:
For orders shipped within the European Union, Value Added Tax (VAT) and duties are included in the product price. 
International orders outside the EU:
Your order may be subject to import duties and taxes (including VAT), which are incurred once a shipment reaches your destination country. DRKN is not responsible for these charges if they are applied and are your responsibility as the customer.
If you haven't received your order within these days of receiving your shipping confirmation email, please contact us at support@drkn.com with your name and order number, and we will look into it for you.
Did you get the wrong item or is it damaged? Contact us at support@drkn.com and we'll sort it out!
If you're not completely satisfied with your purchase simply return the products within 30 days. Contact us at support@drkn.com for a return label.
No refunds or return on DRKN Play since it is a print on demand program.
Keep in mind that the package is your responsibility, both cost for return, delivery and the product itself. We therefore recommend using a delivery service that insures you for the value of the content.
Contact us at support@drkn.com and we will gladly help you change size.
Returned items must be in new condition with original packaging. Please avoid wearing perfume/aftershave or deodorant that could leave marks or scent on the product while trying it on.
Make sure to send it as a business package / delivery to a business (Swedish: "företagspaket"). We won't be able to accept the return where these instructions have not been followed.
Please clearly mark the package "RETURNED GOODS" to avoid any customs charges as we aren't responsible for any charges made.

We are a selected amout of collaborations but are always looking to work with exciting people. Please send an email to simon@drkn.com.
Any other questions?
Feel free to contact us directly via the form below.